Children Becoming EQ SMART with CJ
and the 7 Attributes of Emotional Intelligence (EQ)
For Ages: 2½ – 6
Children Learn the 7 Voices of CJ
Give Gifts of Love
Have Happy Thoughts/Make Good Choices
Like Being Great Helpers
Think/Shout Affirmations of Love
Say They Are Sorry
Play in Peace, Love and Joy
Appreciate & Are Grateful
They Develop the 7 Attributes of EQ
Experience Sharing Empathy
Develop Self-Confidence
Learn to Delay Gratification
Self-Soothe and Manage Their Emotions
Become Accountable for Their Actions/Reducing Stress
Able to Sustain Hope Through Being a Great Buddy
Persist Through Challenges and Frustration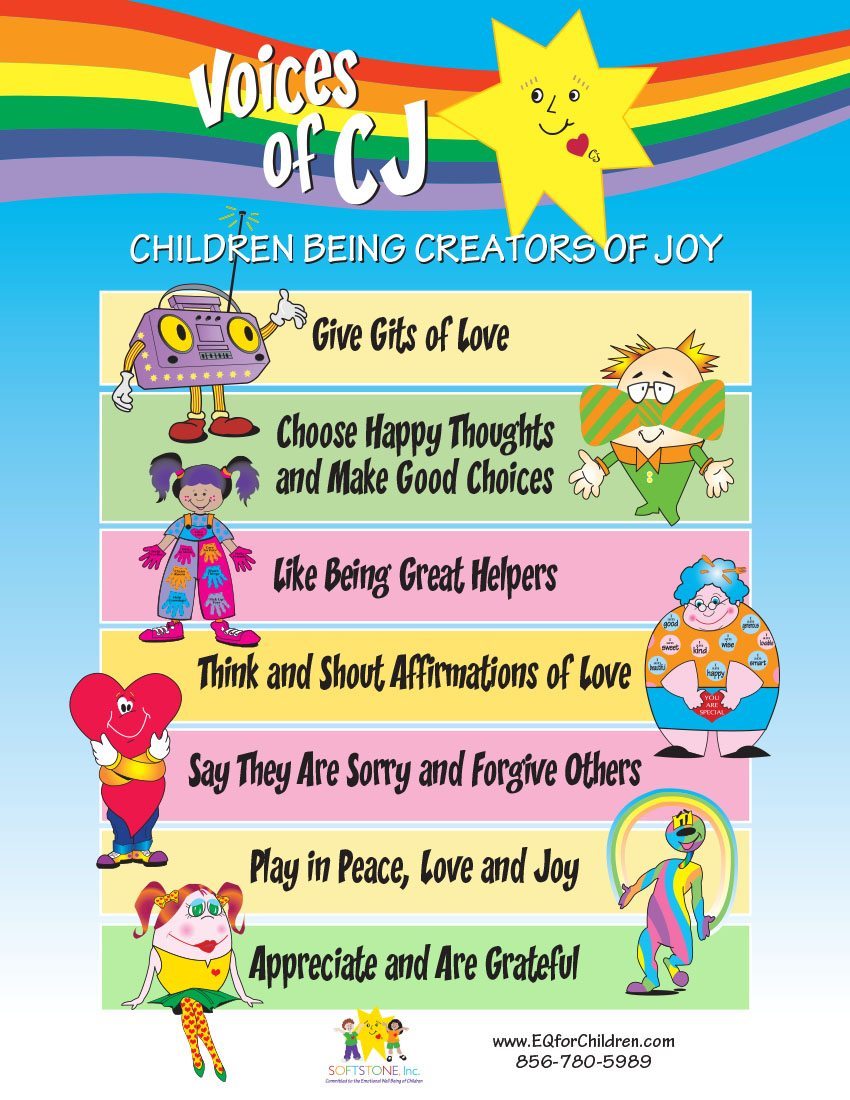 Children Love Being Creators of Joy… CJs!
What is Emotional Intelligence (EQ)?
Emotional Intelligence (EQ) is a direct result of learning the skills that promote managing one's emotions and thinking in a positive framework. Working as a family or in the classroom with different personalities is significantly easier when we have an understanding of the language of feelings and emotions and how to manage them effectively.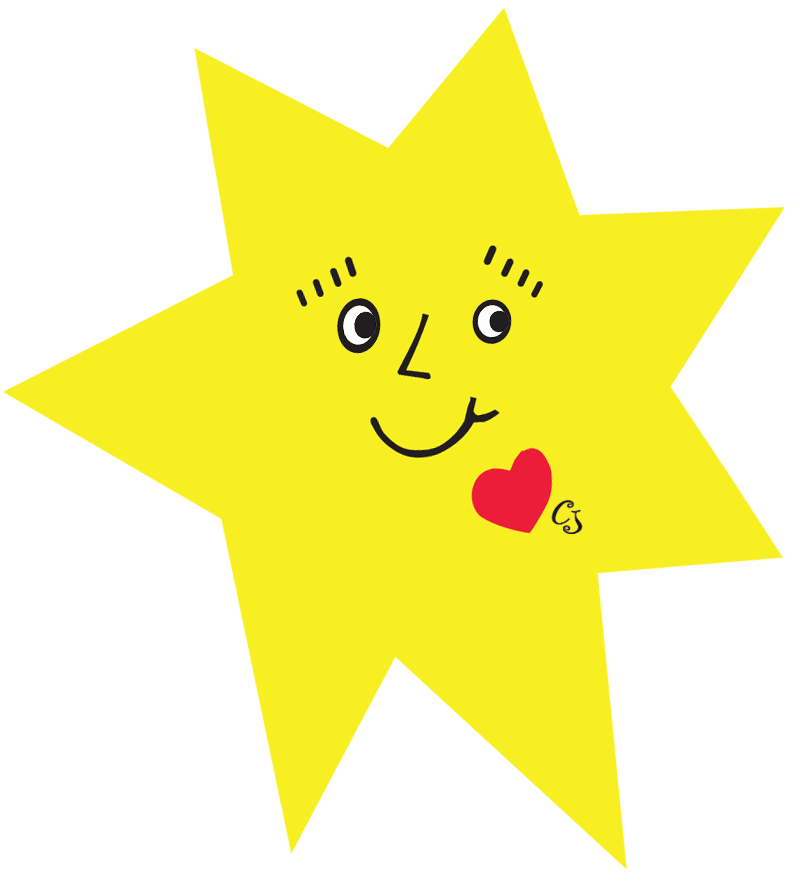 Come Visit the Land of Love & Joy!
EQ Games & Activities
Check out our collection of EQ games and activities for all ages. The games are both fun and educational.
Games and Activities For Ages 3-5
Games and Activities For Ages 6-8
Games and Activities For Ages 9-10